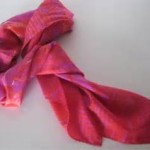 Bound by the Beat
"Say yes," – those are the stakes.
Passion pulsates; Lust aches.
Satisfaction begs to be sampled.
Hardened nipples erect atop breasts that are ample.
Lips swell as Love liquidates its assets.
"Let it ride on black?" you ask. Climax incredulously places all bet.
Making a believer out of the non; making a beggar of a King.
Smiling devilishly as I mouth the words, "Promise you won't scream?"
Our I's lock. Yours pleading, "I won't." Mine answering, "and I will…"
Hands glide beneath retrieving satin ties, "Deal or No deal?"
You hesitate; look me over making assumptions and drawing conclusions.
Shackled to sex; bound by will. "It's not a magician's illusion."
Satin restraints glide around your wrists, "Not so tight."
I wink biting my lip, "But daddy it's for safety- I bite."
I tie, you're secure and I'm on the prowl.
My teeth, my tongue, my nails, I suck, you growl.
My mouth there, you squirm. My teeth here, you moan.
I nibble. You exhale. My mouth engulfs your flesh as you groan.
I repeat. You flex. I grind. "Mmmmm, I'm wet."
I taste me. You inhale, "It's time our inner bodies met."
Looking down at you, I take my seat.
Our breathing in sync, movement in rhythm and You…you're bound by the beat.
~Sh'Moore
(Visited 1 time, 1 visit today)