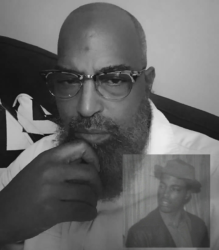 Development
When I was young.
It was all about fun.
Parties
Drugs
And short time love.
Let me be honest love was a lie.
Truth being it was pure lust.
A smile and a hi
Catch a nut and goodbye.
I got no cab fare.
Here's 2 bucks catch a bus
As you pull away.
I can hear, you say.
Call me
I give you a nonchalant okay
Knowing that it will be a month of forevers
and a day.
Before the thought of you even comes my way.
Times change
Years go by.
All grown up no more lies
Love has flourished.
Lust has been disintegrated.
Things of my past.
Become my past hated.
Cab fare bus fare no more needed
I no longer push you away.
But desire for you to say.
Wali
(Visited 1 time, 1 visit today)