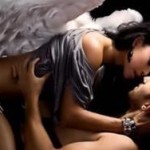 "Erotic Angel"
You came to me like an angel filled with erotic pleasure.
Filling me with joys unparalleled that no woman can ever measure
all with our bodies merging intensely together.
Your angelic body fulfills my fantasies and creates pleasure
Without a word, you captured my soul.
My lips entering your valley, I sipped the wetness gently tasting your sweet rain
as you released your storm and I became lost under your flood.
You fill my mouth your juice poured down my body and gave me strength
I lay back to let the warmth cover me as you bathe me
Then once again, I allow the force of your eruption to rain down on to my body.
As the stream drips down slow I pulled your hips in, slowly we made love
burying myself deep within your storms tempest cloud.
Stroking you hard to get every drop of me covering the inside of you walls
You kiss me deeply and taste my lips only to find your essence on them. Take all of me as I am
Ravage my body like an animal sinking your teeth  and nails into my flesh
Want me as bad as I want you I'm dwelling on the ways you leave me throbbing and swollen. ..
Invading my depths with your tongue…you make me moan
You know my weakness your eyes intoxicating, and alluring
Your soft lips, lick me softly that I am throbbing and hot
I can't control myself.
I'm left breathless needing and wanting all of you now I can't get enough of your soft wet tongue kisses The Definitive©
2014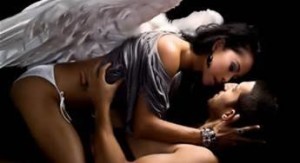 (Visited 1 time, 1 visit today)