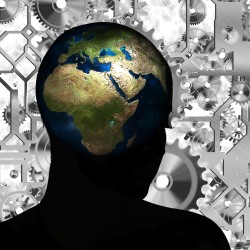 Single no!
I'm 150 degrees from where I should be I'm looking for a woman to build with me and to claim our rightful place on earth.
She knows because she is conscious and knows we were first, but not only that we share the same beliefs my queen knows that she didn't come from the rib of me.
Let's build together and create little kings and queens, show them how to evolve and experience things.
Not of the body, but spirit and truth there is so much more to me and so much more to you.
Full circle together we have come destined to be together destined to become one.
Arduous our journeys have been, being unequally yoked with unconscious women and unconscious men.
My queen knows what growth means to me, so she equals herself to become a part of me never less than we are in this together to conquer, to rule and down for whatever.
With my 150 and your 150 we are 360 degrees whole born without limits and two beautiful souls.
The planets will align when we finally meet, but until then i will continue to perfect me.
Osric
© April 2016
(Visited 1 time, 1 visit today)