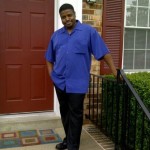 Some authoritative figure
trying to figure me out,
or straighten me out,
I could never figure out which one,
told me,
"what you put in
is what you get out of life."
If I ever see him again,
I'm going to smack the shit out of him
just on general principle.
It's not that easy.
There are no old adages,
sayings,
blogs,
easy answers,
what have you,
that life can be giftwrapped into.
No pretty box.
No pretty bow.
It took decades for me to know,
it's not that easy.
Here's where it gets greasy.
Most of what we've been told
is a lie.
Predicated, and perpetuated,
on a lie.
Money doesn't solve everything.
Guns never really solve anything.
But, some people have to learn the hard way.
The trust fund baby,
who theoretically,
has it all.
But, has to live his life
as someone other than who he is,
to keep cashing checks,
and not having cards declined.
Money doesn't cover an identity crisis.
Who is he at the end of the day,
when there aren't enough designer drugs,
or any other drugs he can get his hands on,
when the party has gone on too long,
and his never ending stash has run out,
and there's not enough alcohol in the world
to chase his grandfather's
and his own demons away.
He'll find out too late,
it's not that easy.
Then there will be a gun in Chad's hand,
then in his mouth.
Grey matter on a wall
and a blood spattered letter later,
we'll get an idea of who Chad really was.
While police and bottom feeding reporters
try to look busy and create a sensational buzz,
sitting on a bus,
the same bus,
traveled on six days a week,
passing through the yellow taped off scene,
It will be a crime scene later,
when the family's lawyers have signed off on that,
is Rosalinda,
Rosie when at work.
Unaware,
without a care,
as long as the bus moves on,
so she can get to work.
She needs the lights to come on
when she flicks the switch,
and make the minimal payments
on the payment arrangements
she's been juggling.
Because, her husband Manny
hasn't been working,
but he's been drinking,
breath stinking,
he knows everything
and nothing,
equally belligerently.
To keep the peace,
Rosalinda says nothing,
because she's learned
everything she says,
seen, if not heard,
from the bottom of the empty beer bottle view,
looks direspectful to Manny.
So, she says nothing.
But, there was that one night,
that started out like every other night,
when she would lose
the one-sided fight.
The night he pulled his gun
out of the closet
and sat it in front of her.
Because without thinking,
he thought,
he had put the fear of him over God in her.
However many bullets were in the gun later…
I think there may be one or two candles
burning in memory of Manny.
Even assholes have mothers
with packs of matches and candles.
But, finding a paramedic team
readily willing to carry a dead lazy fat bastard,
not so easy.
Taequon watched,
then repeatedly checked a watch,
that would probably feed his little brothers and sisters
for a month or more,
waiting for anybody to take Manny away.
Thinking "Damn! How long was this going to take."
This was cutting into him doing what he had to do.
The block was too hot for any money to be made.
While heads were turning the other way,
Heads were walking the other way.
Too many cops lingering around,
asking the "I'm only asking because it's my job" questions.
Cops in this part of town already know
no one ever sees or hears anything here
in the valley of three seconds of tears.
Manny's passing
passed right over Taequon.
Manny wasn't a customer,
and so irrelevant.
Manny's cousin Juan,
another matter.
He had set himself up on the corner
like it was OK.
No OK.
No parlay.
Just Juan thinking he could direspect Taequon this way,
like it was OK.
It had to happen that day,
as far as Taequon saw it.
Linda was at home with his siblings.
She had never earned the honorific
of being called Mama.
Or anything close to that.
When your governmental name
appears on too many court documents,
and your drug usage caused your eldest son
to live most of his life taking care of his younger siblings,
when he was in between State and Foster homes,
where he learned Hustling 101 the hard way,
then Linda it is.
But that was a thought for another day.
He had mouths to feed,
and Juan was fucking with that.
It was time.
Gun in a hand,
no plan
other than
Juan had to go!
Juan needed to know
it's not that easy!
What Taequon didn't know,
because he never learned,
because he had no one to teach him,
putting a gun in someone's hand
to handle your business
makes you just as guilty
in that business.
He caught a judge having a bad day.
Who didn't want to hear anything
his fresh out of law school,
still having a lot to learn lawyer,
had to say.
25 to life later,
locked down and treated like an animal,
23 hours a day,
with nothing but Juan's ghost,
and everything he is not able to do haunting him,
we'll see how that plays out.
He and others before him learned the hard way,
like we all do in some way,
it's not that easy.
(Visited 1 time, 1 visit today)