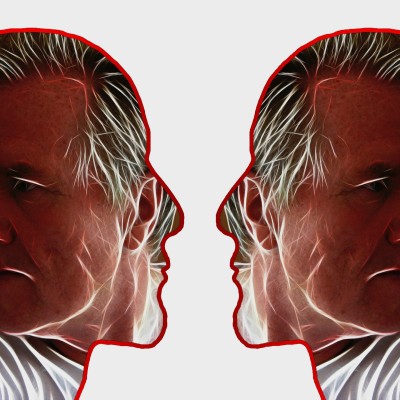 Mad At Me: by Elle McLin and Craig Michael Lewis
I woke up mad at the world,
at my little piece of the world.
But everything I was mad at made me mad at me.
Only I could have done this to me.
But it was too early in the morning for personal responsibility,
so I sought a name to blame.
Someone I could defame with some empty words displayed in an emptier frame.
But no name came to mind but mine.
I thought of the days I took the long way to school.
I was taking the long way to me this morning.
I didn't have note to back up the excuses I had for teacher Mrs. Life this morning.
She simply pointed at an empty corner of my soul that was emptier than my excuses.
She forced me to face me,
whether I was mad at me or whatever.
Whatever.
I had no time to come up with something clever.
My little piece of the world,
that empty piece of my soul,
was falling to pieces.
Those pieces of me,
Had fragments missing…
I felt so misplaced and full of disgrace
Why was I being punished by Mrs. Life today?
Because the world was not a friend that would allow me to have my way
I felt someone had to pay, that someone would be me,
Somehow I would have to conjure up every cent to make sense of this fee
Look at me… in agony… mad at me… so angry
In every thought was a bitter taste,
Nasty and so hostile, volatile…
So difficult to stomach but it took me awhile
So ridiculous it made me chuckle,
As I buckled under pressure,
Landing flat upon my back
With no other choice but to look up,
At that instant, I felt so small,
The world extremely big
Such a great big place,
So what am I mad at, if compared I seem to be minute,
Which makes my problems even smaller and impossible to compute
So since I wasn't going to have my way…
Why be mad at me?
When I still had this morning… and all day
To change this feeling, or to simply chase it away!
© October 2015             All Rights Reserved to Craig Michael Lewis & Elle McLin.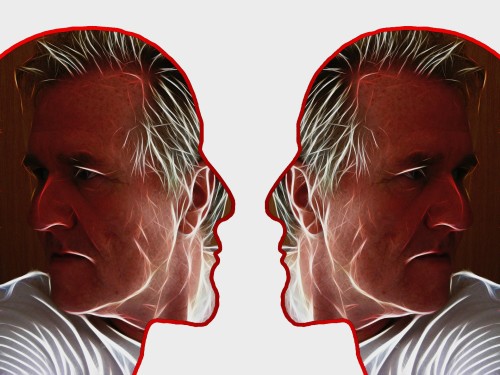 (Visited 2 time, 1 visit today)