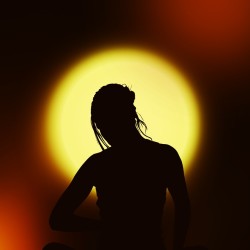 What lies behind the eye…
a whole world, a complete dimension.
Answers to questions, Companionship to loneliness
the Glow to further mind extension.
A trip with the stars
the spiral staircase leading to Heaven's gate.
Decreeing the Truth of Being.
Declaring, acclaiming God's estate.
A Unity of Godhood
peace to keep the waters still.
Attuned with the Universe
pure Love, patiently waiting to be revealed.
A summer's dream…a winter's cove
the mountaintop covered with snow.
The Beautiful whisper of the still, small voice
guiding, teaching the way to bestow…
Life's bountiful Treasure
Heaven's eternal Pleasure
Commanding purity
demanding not earth's will, yet Thy.
Mastery above the moon's activity
is what lies behind the eye.
Anita (c) 1990
(Visited 2 time, 1 visit today)