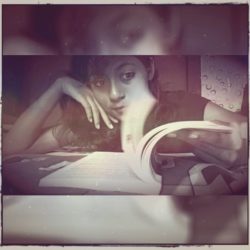 That day is still crystal clear,
When your hands
Held my mark-sheet.
In my exam–I did quite poor.
But had still the fear,
To face your anger.
I disappointed you by my marks,
When the teacher taught me,
I always listened carefully.
From the theorems to their proofs,
From poems to their poets.
I keep in my mind everything!
But when I see,
The question paper in front of me.
Don't know how,
Sometimes I forget silly-silly things.
And get nervous in the exam hall.
Marks showed few numbers,
Not 'MY' reflection.
Do forgive me, for that poor mark-sheet.
©Anindita Dash
(20th March 2016)
(Visited 1 time, 1 visit today)