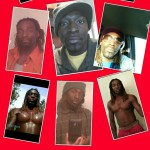 Yo I Fuq'd da shit out of Poetry, But made love to  Spoken Word
I "Tisk, Tisk" when I'm with Poetry, But never have I Spoke a Word.
I put it on her so She know it's me and Spoken said everything that she Heard
We Drunk in Love Like Jay & B. But  Spoken be waiting to get served
Poetry had me in love with her body
Nouns, verbs & predicates and she got me
Ready to take flight
With her I…. Always bite
Cuz her thighs be just Write
So then again I must Right.
Her between these Sheets
Said that ass be soft like Fleece.
I like when she put the Pieces before the Reese
Make my Gander put it on the Geese
Like slick on grease
We Fuq'd our way right into a new lease
How the lines on the Sheets caught my Release
Teardrops hit the page just watering my Seeds
Yeah Poetry usta Fuq da shit outta me
No other drugs needed she usta be my weed.
She introduced me to  Spoken
Word!!!
Word…..Yo That's my Word Son
She told me her name was Spoken
I replied Spoken for?? Or just being Spoken to??
She giggled and said Word
Yea my name is Spoken Word
Then I told her that she speaks it so beautifully
I just wanted to see her walk across that stage
The Grace the Finesse  her Backside and the Bosoms in her Breast
Yes the girl is Blessed
She quickly grabbed my hand
And had me feeling things on her that I never felt on a soul before
Then she looked me in my Eyes
Gave me a sweet kiss
Seducing every movement
I was involved with Her but I was still Single
I was Whipped by Her Love but I was dying to feel Her Pain
The way Her words Touched my Body
Sending """"Tingling""""Sensations to my Mind
She Loved Me… She Loved how I Caressed Her
Poetry got mad cuz I wasn't Molesting Her
She Like "Don't you like how I Flip these Barz
How I pop  these Bottles make them Boards ditch these Bras
I'm the Icing on the Cake when You Get These Broads
When You down on your knees I'm the One that get these Scarz
Now this Thing with You & Spoken I can't let Get To Far
Cuz before the Stage Walk Nigha You Was With These Starz…."
So now Poetry wants Me to Don a ring
No longer with Spoken shall I have this fling
Poetry said she got enough heat outta Summer to make me forget about the Fling in the Spring
Cuz Fuqin da shit outta her used to be my thing
She put on "Say Yes" by Floetry
And told me to do things to her so She knows it me
I tried to keep it together but she be putting holes in me
Cuz She know I usta Fuq da shit outta her… Yeah My Girl Poetry
Che'BoogieBaby
(Visited 1 time, 1 visit today)