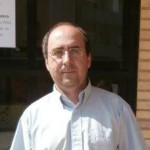 I'm not religious, but that does not mean
that I'm not a believer.
What happens is that I believe in you,
because you're human,
not an omnipotent entity
which no one has seen.
I do not need any act of faith,
cause I know you exist,
you suffer, you smile,
you sing, you dance.
And if one day you stop believing in yourself,
I'll believe for both,
because I will remain believer
of our friendship.
Because I do not need Bible,
Torah, Koran…
any written text
with a sacred label,
precisely because I believe in you
because you are not sacred,
but a tangible person
who truly exists.
© Lluís Carrera 09/09/2014
(Visited 1 time, 1 visit today)