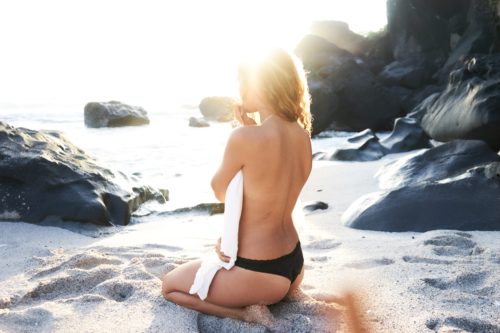 Something about her
caught my attention
every time she came through.
Everything about her physically
was all that one could want,
but it was so
very much more than that.
It seemed like some odd
kind of Quantum Entanglement
in that her mood became mine.
She was under 25, popular,
beautiful, creative, and
never alone unless she chose to be.
But inside it felt like
she was me. Like whatever
she was feeling inside
I could feel.
Maybe it was my imagination
but every time I experienced
her I felt unfamiliar to myself.
It's as if her presence took up
the room. She stuck out like purple
in a room full of reds and blues.
Nothing ever became of it.
We rarely even spoke and
I was never sure if I was
anything more than a bit-part
in her movie.
In mine she was poetry.
She was oxygen.
She was soul beautiful.
And just knowing she existed,
feeling her smile,
made me sigh
breathe deeply
and made the peace
in my mind
rise like the sun
on a June morning.
(Visited 1 time, 1 visit today)