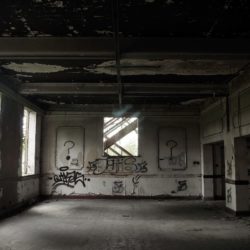 Sticks and Stones…
~The Gospel Tri
Sticks and stones
Throw your bones
May the sweet blend of chains and heartbeat music ooze through your dome
Drop the phone and picture these
Puncture wounds, screaming fear
From the lungs of badged up goons
Truth, all lives never mattered till we cried for murdered youth
You sparked flames, how you expecting me to be cool
I sleep with both eyes open
Tears rolling, mama's heart shattered
Mine, damn near broken
It's hard to dream when hell's all but fiction
It's hard to breathe, when you're nowhere near living
My body floats with the dearly departed
Poor souls reach for the stars waiting on pearly gates to open
Waiting for someone to shine some light on their brothers –
The first liberty woman
And there's no way of ignoring the pain
When the devil dreams, and you're the demon…
It's kinda hard to stay sane
Freedom is a child
We're the village to raise it
~Elle
Stick and stones,
Throw your bones…
The ignorant still amazes me
Stay asleep and watch your keep…
As the materials tend to fade
The masks come off, the charades end
And the world who once cared, now pretends
Foe or friend,
I do bid you farewell…
For what I can tell you wish me no good
And while it is understood, that you so hood
I am not afraid of your wrath
You do the math,
Ashes to ashes and dust to dust
The world still lust the taste of blood
Fallen are the children, their lifeless bodies bleed
And where's our future… without our seeds?
Mother's plead…
Save my babies…
Daddies gone,
Perhaps present, maybe
The cries fall upon deafened ears
The pain is evident, without the tears
I fear…
Or maybe I don't
I feel we should be doing something…
But maybe we won't
Life is but a particle sand, and it slips freely through our hands
Time is but a moment,
So we freeze in our beliefs
So much like pulling out teeth
The chapel bell chimes, but the church is empty
No prayers to our God,
For the heart can no longer relish
Is it our time, we all pray it's not true
But it's so hard to stay sane
Freedom is in the child,
Who has got his own
And moma on speed dial, with the police on the phone
Shells ring out, dial tone!
"My baby is gone, my baby is gone"!
© November 10, 2016 All rights reserved. The Gospel Tri and Elle McLin.
(Visited 1 time, 1 visit today)