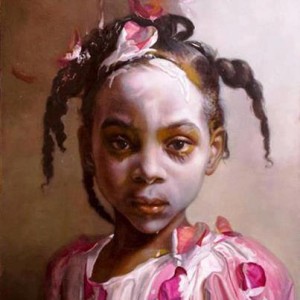 I was given to you with the innocence contained by Angels.
My smile and giggles I once entertained you, once upon a time. Daddy? Remember me?
My bare feet paddle across the padded floor to my safe place again.
Daddy you know the one where your beast found me, when it was pretending to be my friend?
My first black Barbie that I always carried with me, was then my
only true pretend friend. "I will protect you" she whispers with my fears!…
Daddy? Please remember me, I'm suppose to have that special place in your heart, you suppose to protect me Not Black Barbie…
Mama Said I'm not suppose sit on any mans lap..Not even yours Daddy, why is that?
I came to hate the night because that is when your Beast creeps he loves the dark because that is when he is at his strongest!
You know what? I never have any bad dreams because all mine sleep and live with me!!..
Daddy I'm your sweet little baby girl ! Please Remember ME!!!
I hurt so much from your embrace which is cruel and unjust, and for you to taunt me like a bully , is just to Much!!
Mama said for me to always tell her the truth, and I answered my Daddy will remember me I promise you'll see..(I was always afraid that the Beast would get her too at night when it was lose!)
But Look at me now a woman full grown and sucker free ..
For now that my (COUGH)! Daddy is gone and the beast now deceased !!
I can dream and I can enjoy the darkness!!
But too bad for Daddy "That nasty bastard" Because now he has to
explain to GOD, why he
AKA was the BEAST that never remembered me!
By Fay Pheromones Ealy forever April 3rd 2013 !!!
(Visited 1 time, 1 visit today)