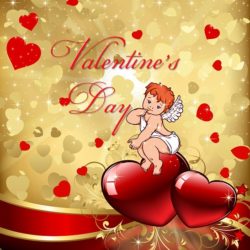 The Bollywood Valentine
My heart like a Bollywood buff
Is weaving fantasy after fantasy!
The destiny like a star actress
Is faking a cosmetic smile
Painted with fifty shades of blush!
Some dead memories
Suddenly come alive
Like a pirated tune!
Breaking into a
Sardonic cheer,
"Happy Valentine's Day"!
….Vishwas
© Copyright 2017, Vishwas, All rights reserved.
(Visited 3 time, 1 visit today)