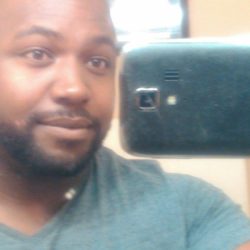 Thick(beautiful body)
As I watch you get ready for work I am in awe.
Such curves, a road I'll take multiple trips on.
I envision our moments prior, me ripping off all garments to unveil a masterpiece.
God's creation from toenail to hair strand makes me thankful to be an adventurous explorer everytime we make love.
As you open yourself to me, it seems I have the calling card for your body's wants.
Your anticipation shows me the muscle memory of our sessions.
Your legs, God crafted in melanin quiver for their provider of intimacy.
Your love center dripping with nourishment, who am I to deny it's plea for it's perfect accompaniment?
A dinner table devoid of any undesirable dishes, I clean my plate and rush for more.
"You gon be late today", I tell you as I toss you onto my shoulders…….
(Visited 1 time, 1 visit today)