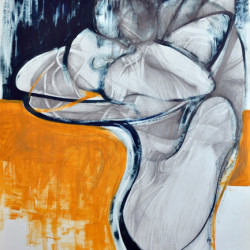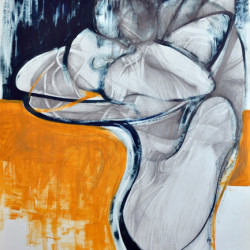 a sea scented current wafts into the room
ruffling the milky colored silk that hangs
easy from the open window.
The essence of us; my sugar, his musk
is now entangled with the aroma of ocean and sun
and I think: This scent shall be what closes our eyes
and rouses our remembrance of this moment.
If God grants it, if recall can recreate it,
then we shall know this again,
and again
and again.
Rose from my lips rests on a naked pillow;
a touch on his neck, a tad on his chest –
proof of the moments 'fore slumber took hold
when he crawled into my middle;
spilled his seed into my soul.
Now he lies in lovely repose;
chestnut skin prickling from the chill that grips the air.
And I lie here in quieted awe
wondering if these thoughts that color my mind
mirror his own a night ago,
when he sat and watched me breathing;
thinking I was sleeping.
(Visited 1 time, 1 visit today)