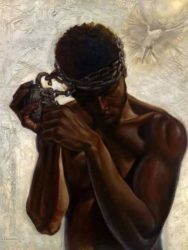 Times have changed; let go of that past, we need to unite kick hatred and racism in the ass. The creator is truly not pleased, so much hurt and killing with such ease. Where has love gone? Why can't we get along? We need a new spirit in our hearts, the enemy is pulling us apart.
Unlock your mind; set those old traditions free, it's time for us to realize it's NOT about you and me. Selfish and self centered ways will get us no where, LOVE is the only thing that can take us there.
I look back on those that gave there life so ALL can be free; and there are still some that sees skin color and hate me. Babies dying and mothers crying; so many living in fear, tell me: is there anyone that really cares?
Unlock your mind; don't be a slave to self, break the chain put a new way of thinking in your brain. It's time for us to stand together; ALL man kind, come together unlock your mind.
Written by:
Vincent Charles
2017

(Visited 1 time, 1 visit today)