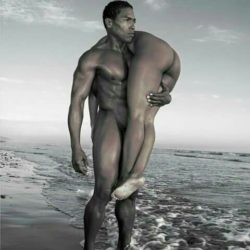 "Waist Deep
Baby breathe IN
and OUT
I just wanna know can I dive in deep?
I can't keep my hands
to myself, I wanna know how does it feel to be
DRENCHED
in the depths of your flow?
Closed those beautiful brown bedroom eyes,
while I take you there,
the script you bare of all your queen royalties
Tonight As We Lay here right here in this
our king -size bed
We both gonna be covered
in the oneness of this moment, we share
sweet DREAMS of YOU & ME
come cum over again tell me your secrets!
I love IT wet.
As I whisper softly in your ear.
Listen to the whispers. Say my name
in moans, screams, and sighs.
I just wanna wrap my hands like this
just beyond those sweet ass thick damn delicious thighs
shit making my nature rise. WAIST DEEP
be the best thang since sliced bread
spread that butter wide,
KNOCK KNOCK I'm on my way inside of THAT QUEENDOM
there's no place like HOME just the two
of us alone, Meeting like this wrapped up in sexy
satin sheets fingers intertwined in rhythmic heartbeats
front and back seats to bliss
the body never felt better Hmm a rush of adrenaline
Piggyback ride HARD … STROKED IT
WAIST DEEP!
Poetess: Terika McQuinn October 10, 2017 (c) All Rights Reserved
(Visited 2 time, 1 visit today)