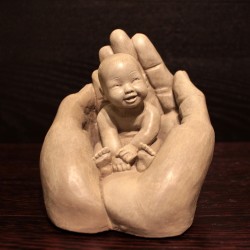 I hear it all the time, "she needs to quit, she's stupid, she's a fool" so what, a fool in love she might be indeed. Let me ask you something. Do you even know who taught her how to love?
Did you learn it from watching your father interacting with your mama? Dang, I didn't see much interaction; mama was quiet, scared to speak, so she just served the food hoping daddy didn't open his dang on big, drunken, mouth!
Did you learn it from the hands that haunted you in the midnight hours and the lips that said shhh, you better not tell? Uhm uhm uhm, your heart became wax cold as it grossed you completely out that he could violate your innocence in such a way! And you tried to love behind this??? Poor baby!
Did you learn it from watching daddy love you to the fullest but treating mama like she's super blessed to have his crazy self? It only left you confused at a very early age because you were smart enough to decipher what was really going on….Daddy she knew when you thought she wasn't old enough to understand. She could feel it through her mamas tears! She knew daddy!
Did you learn to love from watching only your mama, as she stayed strong raising you without a man in the picture at all? When your prince charming (you thought) came along you accepted whatever he dished out because your mama could not give you what he gave you! The heartache he gave you, the mental abuse, and the violation of your womanhood as he shared the bed, which the two of you shared together, with other women. Did I mention you forgave him over and over to fulfill lonliness. Who taught you this babe?
Did you learn it from watching babies have babies? Did the television teach you love? That void that was never filled forced you to reproduce so that you could feel love the only way that YOU knew how. It's all wrong baby; its all wrong!!!! Who taught you this??
Did you learn it from God; because he is indeed love and can definitely feel any and all void. However, could you accept the love from God when your mind wasn't right to begin with? All of these uncontrolled emotions that you had no clue as to how to be freed from them. Yes, you gave it over to God; but did you truly know what you were surrendering all by your little ole young self?
Who taught you how to love baby? Who?
Did "the hood" teach you love? Did you become a product of your surroundings, accepting and representing it to the fullest? Throw yo hands up!
WHO'S TEACHING US HOW TO LOVE 😀 AMM!T!
We fall and we get up; we fall and we get up; we fall again and we get up; same ole ish, different day! Don't you know if we could snap our fingers and magically solve it we would! Don't you know if we could undue that "one night" we would? Don't you know if we could make aaaalllll the hurt and pain go away we would?
Who taught us? Who taught us? Who's teaching our young women to be? (Exhale)
Leave her alone and before you judge her; find out who in the heck taught her first!
Why are many of us searching for love anyway? He!! we don't even know where it originates deep within our own souls. Once you find out who first taught you; then ask yourself, was the source credible?
(Visited 1 time, 1 visit today)