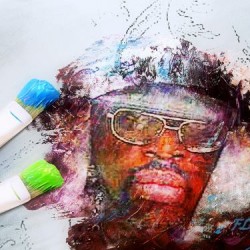 Would I hold you in my arms until the end of forever as we are blessed … I say yes.

Would I desire to taste every inch of your body's beaming zest … I say yes.

Would I savor the flavor of your honey and dine in the rapture beneath your flowing dress… I say yes.
Would I become lost in the warmth of your heartbeat as I laid my head upon your heaving breasts… I say yes.
For there in the valley of our seduction we shall dance in the puddles of our perspiration until the soaking waters of our union slashes hot upon the arc of the rainbow leaving us bathing in the kaleidoscope of  passion's rivers as we explore the shivers levied in the journey we partake on the path of a sequestered love.

Do you know I hold your name upon my breath …I say yes.

Do you know I pray to share with you every moment that is left …I say yes.

Do you know just how much your precious presence is truly missed …I say yes.

Do you know that this is but another whisper of my devotion blown on the winds of a poet's kiss…I say yes.
And if one was to ask me if each moment we are apart tears at the fragile fabric of my soul and cleaves the thumping fracture within my heart you know all too well that I would undoubtedly and most assuredly say….
© 2014  tm
(Visited 1 time, 1 visit today)