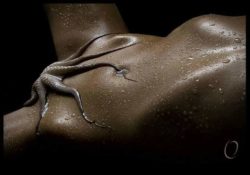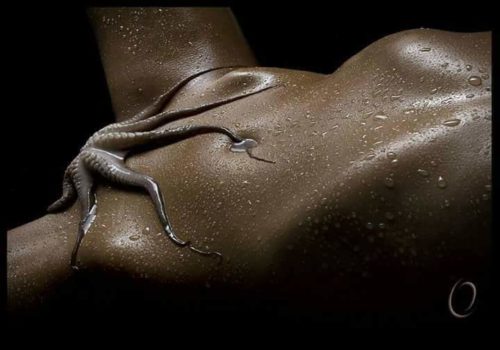 MOUTH-2-MOUTH, CHEEK-2-FREAK
{Collaboration by MaNGOD & Wee-Wee}
~Wee-Wee~
With the anticipation of romanticism smothered by aromatic fuck-musk in the air, I sit in front of my dainty mirror and brush my flowing hair.
I am that girl, a Luxurious Lady in waiting, the Crème de la Crème of ALL Fair Maidens.
Nah, let's face it I'm a SheWolf in heat, I'm on edge because my salivating glands need to dissolve and chew on Male meat.
I yearn for the touch of a particular Mister. The thought of his Hott and Freakish Essence causes me to blister.
My heart starts to thump hard as he unlocks my door, He smells of Warm Vanilla which makes me want him much more.
He sweeps me off my goddamn feet, my lustful desires, a pity; he soon will meet.
As he lays me on the rose 🌹 petaled bed, I beg of him to allow me the Honor; of giving him some real cataclysmic type of head.
He was clearly pleasantly taken aback, by the way I roughed his ass; and especially his nutt sacks.
As I lick my lips his Cock goes limp, I drained his Sexual Soul. My listless Beau's Penile Spirit, now floats "On the Wings of Love"
Help! Help! I need Resuscitation, for the most scrumptious and tantalizing of ALL Male Organ creations.
I desperately need your Great Bald Eagle 🦅 to glide, My Sunken Sailor; I need you Skin Deep inside….
~MaNGOD~
The wood's limp, the body gimp, room spins trying to regain My equilibrium
She takes this moment to keep the nookie wet and pique My interest with a sideshow of masturbation
That rubber dick gettin' slick as I spy and proceed to get jealous of it as She screams and moans, creams and cums, I rip the rubber dick from Her grip, fling it, flip Ms, get a backdoor grip, prepare to mount it and get Me some
Azz got that jiggly as She backs it up with abandon, I'm changing My name to Piggly Wiggly cause We up in heah makin' bacon, asking no quarter as I hold on to Her while She rolls thru multiple orgasms, should have worn My chaps and spurs because this ride was a wild one
Grabbed ahold of Her hair to steady Myself, put one hand around Her throat, choked and said "This pussy's Mine and no one else", bangin', azz smackin', beastin' crack til I couldn't contain My DNA, made an entrance to the party all over Her back in a explosive mess
I slumped over Her back and remained like that for what seemed like hours, bodies conformed like memory foam and after sweating til We drenched the sheets, took a hot shower, dressed, looked over at Her, bent to kiss Her, regaled over the good love We made but the wife's plane is due and I've got to go home…
© Shekinah's Papyrus 2017
(Visited 12 time, 1 visit today)