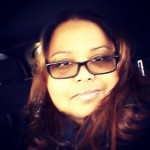 what if ……
i told you that i loved you?…….
that with every passing day thoughts of you fill my head…..
what if ……
i told you i wanted you to make love to me
intellectually with your stimulating dialog?
speaking words that make my skin tingle as they roll from your tongue…..
what if…..
with one look into my eyes you were able see through my flesh peeking into my soul?
where the emotion that dwells there for you plays like a movie……
what if…..
i said i wanted to kiss you?
if only for a moment to feel the softness of your lips as they press against mine…..
what if…..
i wanted to partake of your essence?…..
inhaling all of the scent of you filling my lungs with your sexxi sweetness…..
what if…..
i wanted to touch you?…..
running my fingertips gently up and down your form…..
what if…..
i closed my eyes and envisioned you holding me?
with  your arms firmly around me keeping me close and protecting me…..
what if…….
just what if …..
i awakened from a dream ?…..
to realize that YOU were only a figment of my imagination……
a perfect vision of all i have longed for……
what if…..
i never find you?
spending the rest of my days as only half of the equation in Love…..
WHAT IF?
(Visited 1 time, 1 visit today)